Saheba has a Bachelor's degree in Design and has been designing for more than a decade now. Design wasn't a career option for her, it was a calling.
Each space demands a certain kind of design and more often than not – the design unfolds in Saheba's mind within the first ten minutes of being in a space. The rest is interpretation of that vision on paper.
The first independent project she did was a small 2500 sq.ft lounge in 2004 and has successfully completed hospitality projects, a dozen residences, and boutique retail and loved every minute of giving each space a unique identity.
Having worked Pan-India and Dubai, the firm is now doing projects in the U.S. and Canada and also setting up a design lab for furniture/product design in Delhi. We are also doing tie-ups with some International Hospitality chains that are coming to India and working on some new and innovative concepts for the Indian market.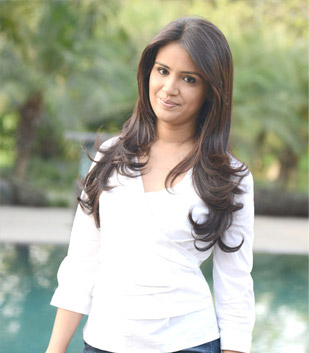 "There comes a time when your work is not something that you do. It becomes who you are."
Saheba Singh
Director
This Is It Designs Pvt Ltd.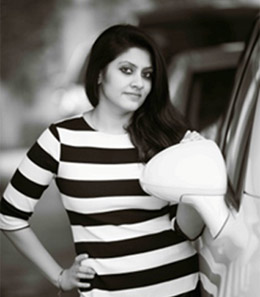 "Neha did her graduate diploma in Interior Design and has been working as a Designer for over 8 years, with both studio and practical on site, experience in the field. Neha is a recognized Interior blogger. Her page 'Interioraesthete' is one of the most coveted ones in London and handles the our studio in London."

Neha Malhotra
Associate
This Is It Designs Pvt Ltd.
Munish

Architect, B.Arch. 2014,
Experience: 2 Yrs
Philosophy: Eat, Sleep, Architecture, Repeat.

Pinki

3D Visualizer, Bsc. in Multimedia, 2013,Msc. in Multimedia, 2015
Punjab Technical University,
Experience: 4 Yrs.
Philosophy: Making beautiful things makes our lives worthwhile.

Monica

Interior Design, Graduated 2013, South Delhi Polytechnic For Woman,
Experience: 2 Yrs.
Philosophy: Good Exposure, leads to creative outlook.

Shriya

Architect,
B.Arch. 2015
BMCA, Bhopal
Philosophy : "I Call Architecture Frozen Music"
Experience: 1 Yrs

Rishab

3D Visualizer
Diploma in 3D Multimedia, 2016, MAAC, Delhi, B.Com(P) 2017, Ignou
Experience : 1 year
Philosophy : Imagination is the beginning of creation.

Nitin Gagneja

3D Visualizer
3D Visualizer, Degree in 3D Multimedia Animation & VFX, 2008, MAAC, Delhi, B.Com(P) 2006, Delhi University
Experience : 9 year
Philosophy : Creating Reality Through Thoughts.

Gursimran Singh

Architect, B.Arch. 2015, KR Managalam School of Architecture and Planning, New Delhi,
Experience: 3 Yrs.
Philosophy: Still working on it!

Rajender

3D Visualizer
BSc. Multi-media Animation, New Delhi.
Philosophy : Visualizing spaces, day and night!

Swati Gupta

Interior Designer, D.E.I Technical collage Agra.
Philosophy:- Everyone can design , but only some can define their design

Tanvi Chadha

Architect,
IGBC AP B.Arch, 2017

Ayushi Gupta

Architect,
Sushant School of Art and Architecture, 2017

Shreya Dheer

Architect, B.Arch-2014,
Sushant school of Art and Architecture